Lookbook
ROXY AUTUMN COLLECTION
An homage to the spirit of wanderlust, this season blooms with a rich tapestry of cultures and textures.
The collection comes alive in the rich fusion of cultures found on Roxy's own design team. From freespirited nostalgia and soft, sea-washed colours to intricate fringe and crochet, from a fresh take on stripes to the vibrant patterns of Old Mexico, the Roxy Autumn line finds that just-right mix — it's an eclectic collection that works perfectly together. Rompers, tee sweaters, comfy knits, leather sandals and fedoras serve as the new modern staple, anchoring an inspired wear-anywhere wardrobe for every Roxy Girl this season.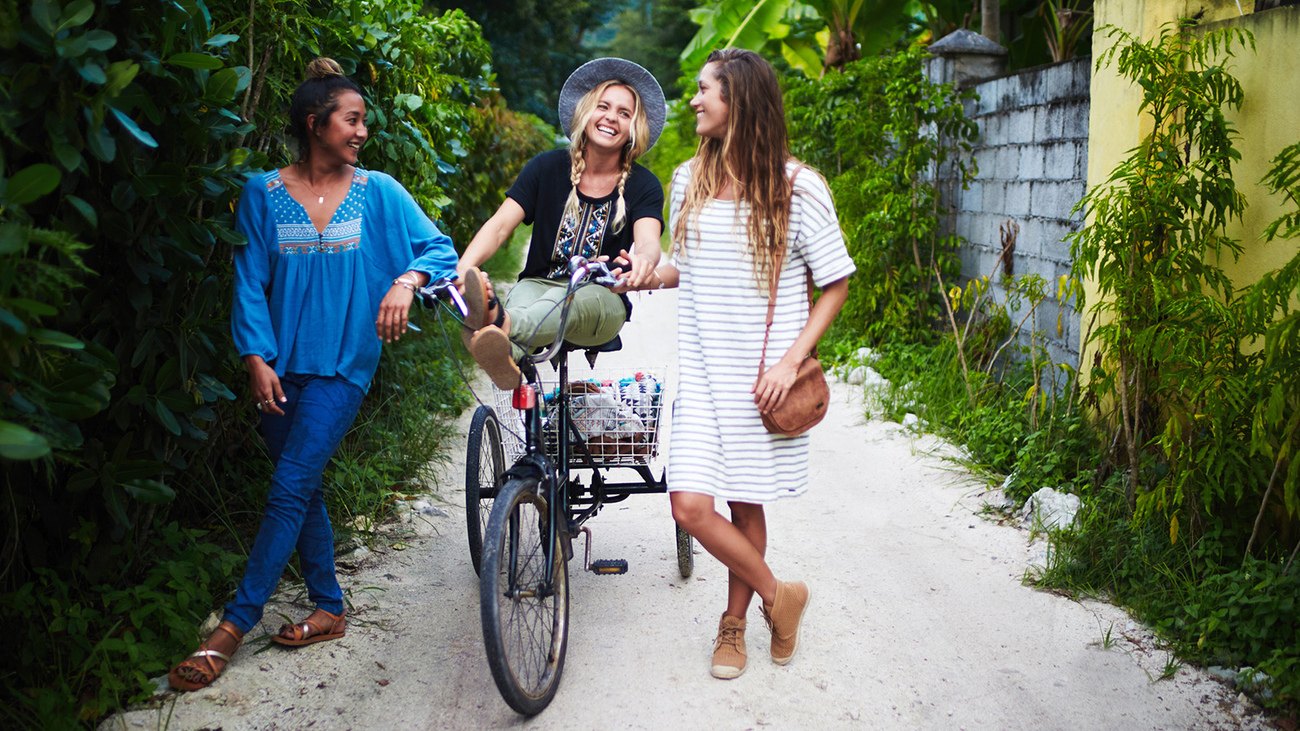 NEW COLLECTION
See all products
There are no products matching the selection.