Wetsuit Guide
THE RANGE
Wetsuits Collection
In the quest to build the world's best wetsuit, ROXY has engineered a programme dedicated to constant development and refinement. We know that when it comes to performing in cold water every detail counts. From the world's best rubbers, to proprietary cuts, and rich, energetic prints and colour palettes, ROXY wetsuits are built to keep you comfortable and at your best regardless of the season.
Performance
ULTIMATE WARMTH & STRETCH
When your surfing demands the best, the ROXY PERFORMANCE wetsuit provides supreme warmth, high-performance technical features and an unparalleled fit. ROXY Warmflight® far infrared heat thermal lining is engineered to retain maximum body heat where it's needed most. F'n LITE neoprene ensures there are not sacrifices made when it comes to flexibility and warmth. The ROXY PERFORMANCE wetsuit is simply the warmest, most flexible wetsuit.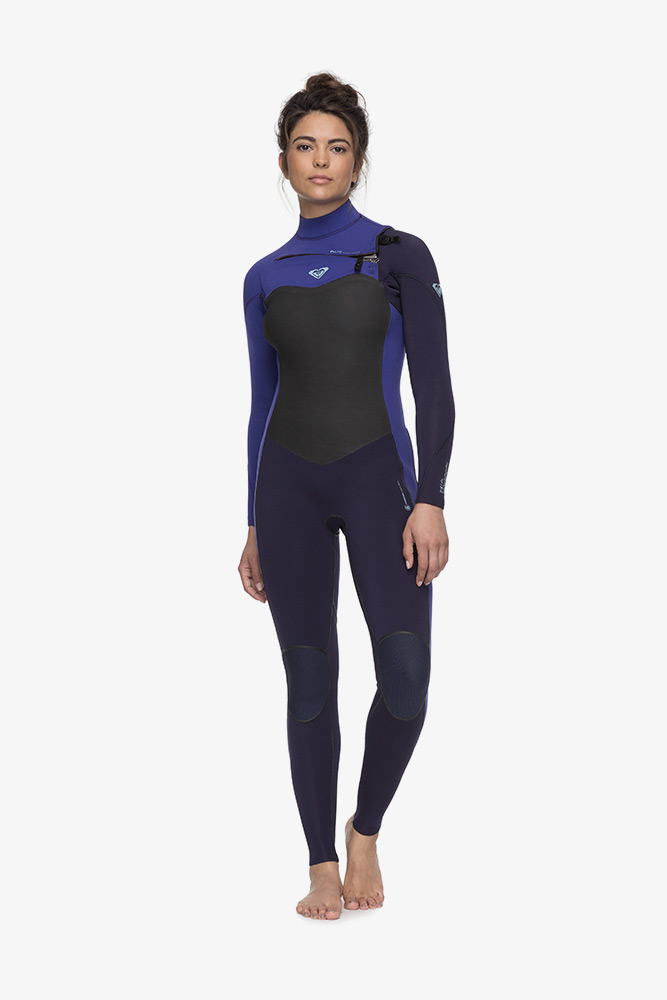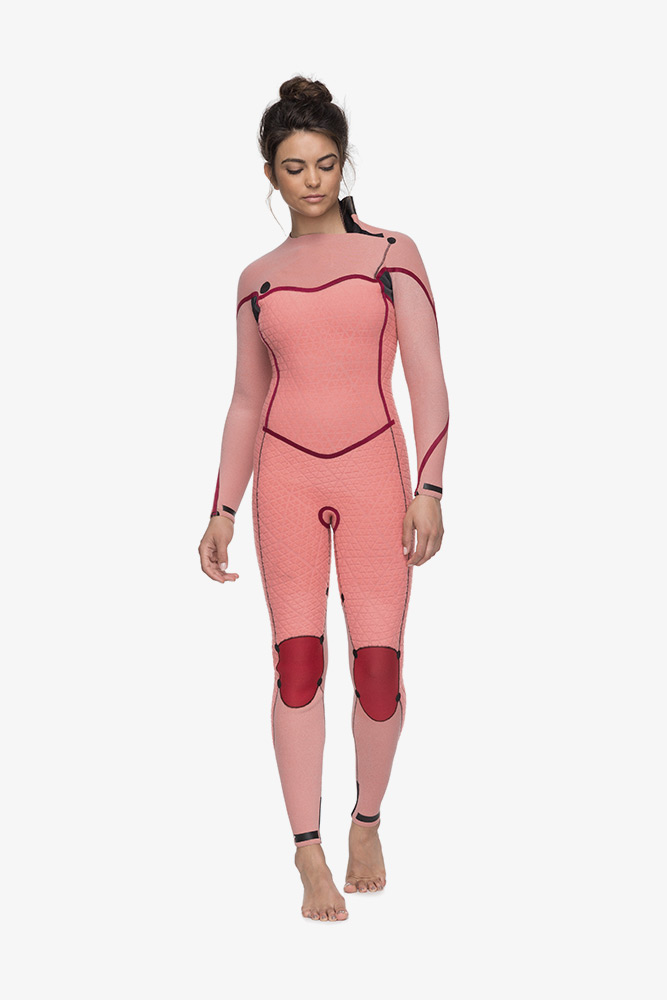 Available:

6/5/4
mm
8ºC
12ºC

5/4/3
mm
8ºC
12ºC

4/3
mm
10ºC
14ºC

3/2
mm
14ºC
18ºC

2/2 or 1
mm
17ºC
20ºC
Shop Performance
POP Surf
HIGH-TECH MEETS HIGH FASHION, PRINT, AND COLOR
Cutting edge shapes fit to perform adorned with unexpected geometrics, the 2018 POP Surf collection is ROXY at its best. Bright and fresh prints intermingle with floral finery. Seductive textiles and intimate embroideries make for romantic whimsy. Dance to your own tune with ROXY POP Surf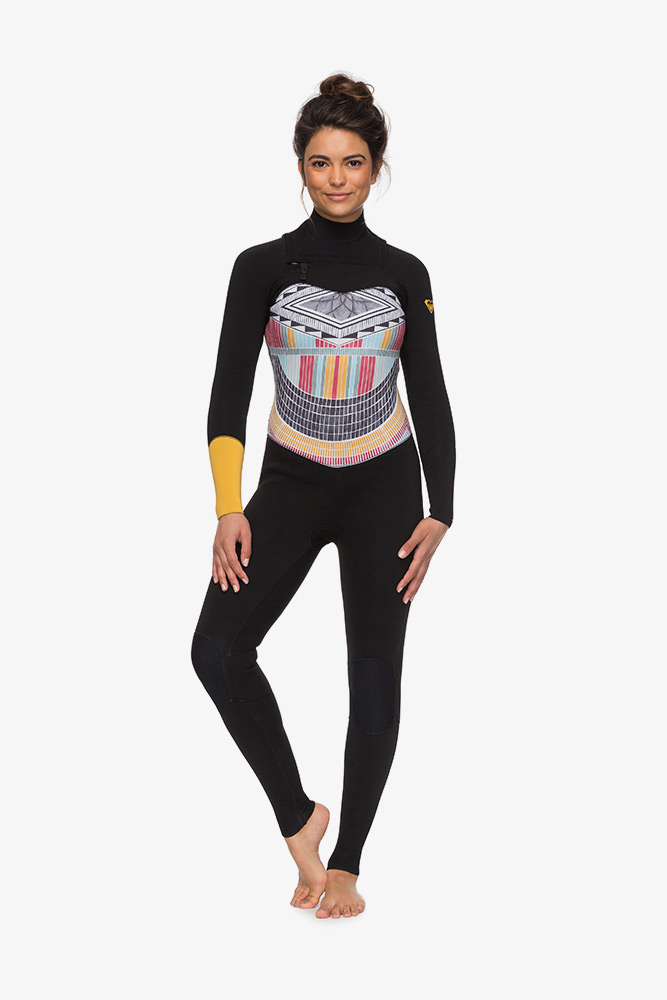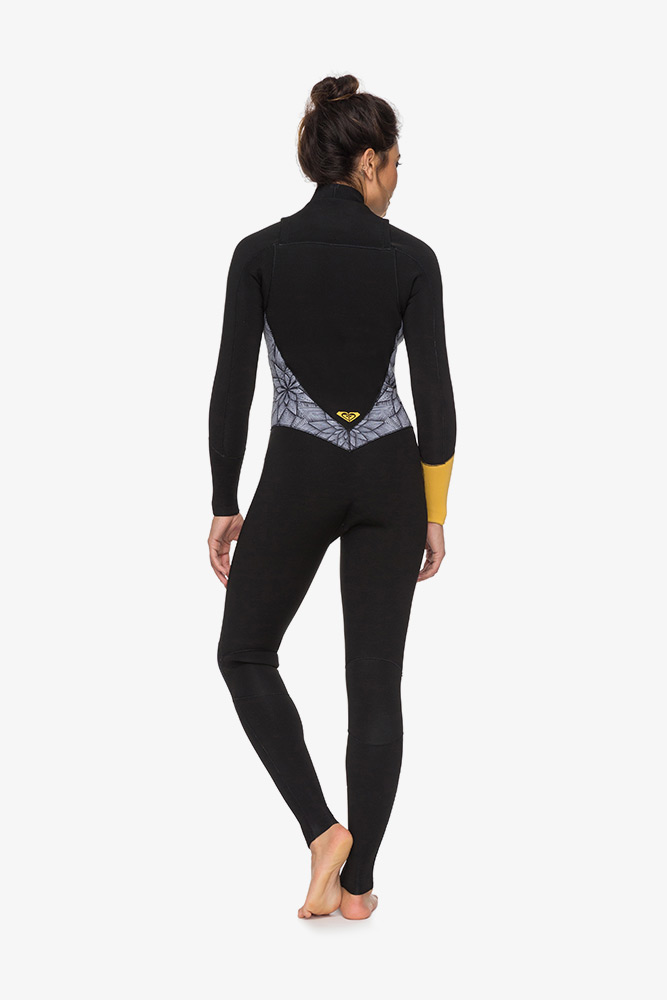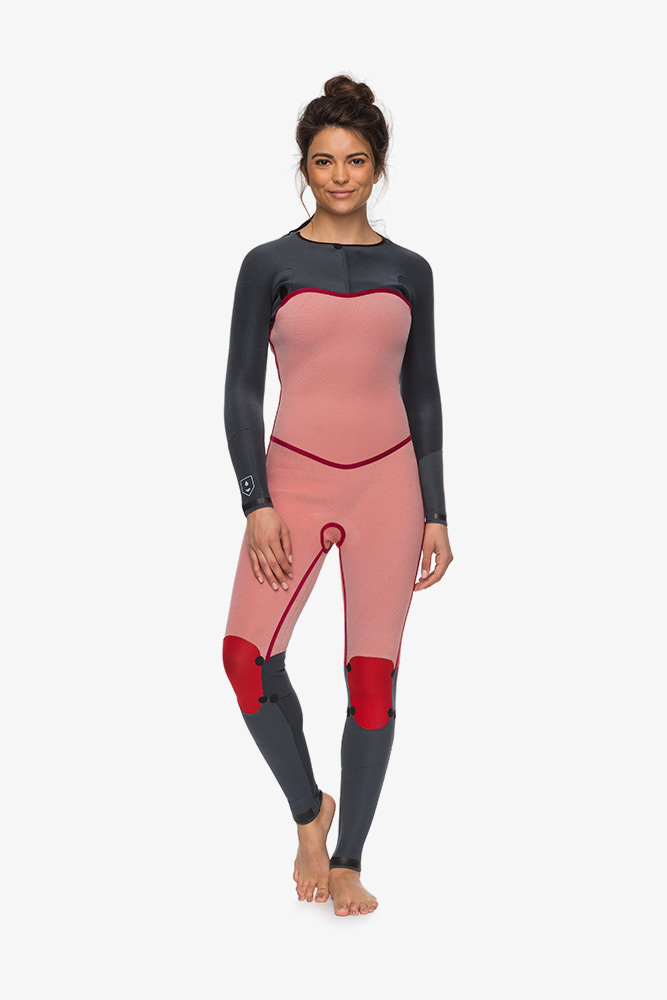 Available:

6/5/4
mm
8ºC
12ºC

5/4/3
mm
8ºC
12ºC

4/3
mm
10ºC
14ºC

3/2
mm
14ºC
18ºC

2/2 or 1
mm
17ºC
20ºC
Shop POP Surf
Syncro Plus
WARMTH & VALUE
Syncro PLUS combines the higher end features of a cold water suit at the best possible value. Using a take down from PERFORMANCE Warm Flight Far Infrared Heat thermal lining is placed in the chest and back Watershield to retain body heat. It also uses the same F'N lite neoprene as the premium PERFORMANCE suits. Seams are reinforced with LFS (Liquid Flex Seal) to reduce any cold water leaks. Offered in a chest zip closure the Syncro PLUS is built with 100% topend features for warmth but designed around a more affordable price.